Multiverse Action Figures
View price and visual guides for the McFarlane and Mattel Multiverse Action figures.

Mattel DC Multiverse action figures were originally released from 2016-2019. Some sets were Collect N Connect (CNC) which are similar to Marvel's Build A Figure (BAF) concept. In 2020, McFarlane took over the multiverse line of action figures that are 7" scale figures with 22 points of ultra articulation.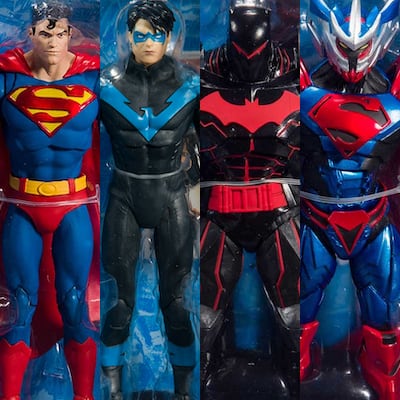 McFarlane Retro 66
View price and visual guides for the McFarlane Retro 66 6" scale action figures, playsets and vehicles.

McFarlane DC Retro 66 action figures based upon the TV shows from the 1960's